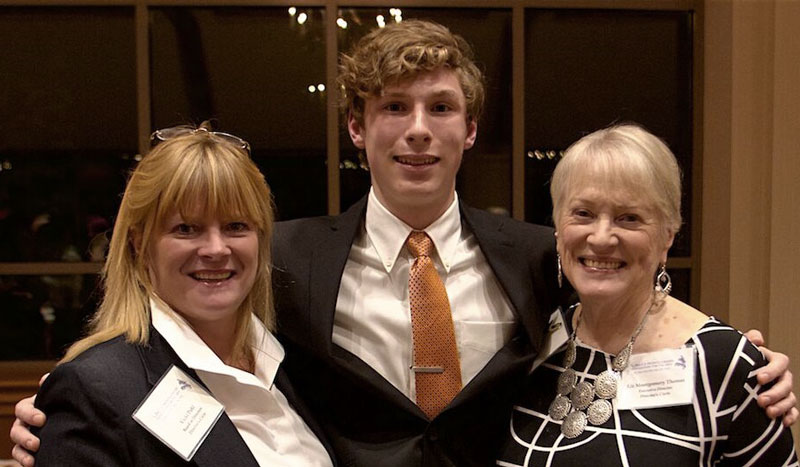 The Bruce Montgomery Foundation's Fourth Annual Springboard Grant Awards Reception took place on November 9th at HOPE Whitemarsh, a Venue at St. Thomas' – an elegant new entertainment facility in Fort Washington, PA.
Four 2017 winners received $2500 grants to pursue their artistic dreams of excellence, along with an additional $500 Honorable Mention to a fifth student with an exciting new venture in musical altruism.
Aryssa Leigh Burrs, mezzo-soprano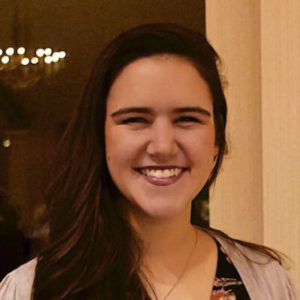 Aryssa Leigh Burrs, a mezzo-soprano from Glenside, PA and currently a senior at the University of Maryland, majoring in Music Education and specializing in Choral/General and Vocal Performance. She has studied voice with professors Carmen Balthrop, Delores Ziegler and Dr. Timothy McReynolds. She is a member and soloist of The University of Maryland Chamber Singers, under Dr. Edward Maclary, performing in concerts with the National Symphony Orchestra and the Baltimore Symphony Orchestra. She was the Music Director for Faux Paz, the 2015 Mid-Atlantic Champions of the International Championship of Collegiate A Capella.
Aryssa's most recent performance credit was playing the role of Kate in the musical The Wild Party. She will use her grant for vocal and acting coaching, and to help pay for the development of audition recordings to advance her career into graduate school.
William Mason Fredendall, flutist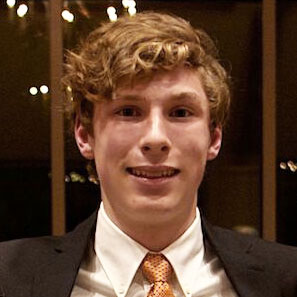 William Mason Fredendall, a flutist from Doylestown, is a junior at Central Bucks High School West and has studied the flute for five years. He is currently playing in the Philadelphia Youth Orchestra, in addition to his school jazz band.
In the past, he has been a member of the PEMA Orchestra and Band and has joined a non-profit local jazz band, Jazz for Nuthin'. In the summer of 2017 he was part of the Eastman Summer Jazz Studies program. He was also the recipient of the Doylestown Symphonic Winds Scholarship. Will's Springboard Grant will help to defray expenses to purchase a conservatory-quality flute and piccolo, which become necessary as he approaches the audition process for colleges and conservatories.
Franklin Learning Center High School
Franklin Learning Center High School is a magnate school located on North 15th Street in Philadelphia. Michelle Frank, the school's talented and energetic Music Director has been teaching music to students in Philadelphia for nine years. A classical singer and former arts administrator, Mrs. Frank has performed with Opera Philadelphia, Center City Opera Theater, Garden State Opera, Florida State Opera, Curtis Opera Theater, ConcertOpera, and Philly Pops. She has brought musical theater to the Franklin Learning Center High School's music department as a special program in which students focus on acting, music, dance, and theater tech in a pre-conservatory setting. This class prepares teens for entrance to a college theater or musical theater program. Over the past two years, 50% of graduates received scholarships to study Musical Theater, or Theater, at universities such as Temple University and DeSales University. BMFA's grant will help to support a full-scale production of "Pippin" next spring.
Emma Murphy, soprano
Emma Murphy, a soprano from Gloucester City, NJ, is a senior at Gloucester Catholic High School and has been a dedicated member of the Philadelphia Girls' Choir for three years.
Within the organization, she has participated in their annual Opera Camp, and regularly takes voice lessons in their vocal conservatory. Ms. Murphy was a participant in the Opera Children's Chorus with the Crested Butte Music Festival's Opera in Paradise, CO, as well as a participant in the 2017 OAKE (Organization of American Kodály Educators) National Choir in Philadelphia. Emma is seeking a Bachelor of Music degree in Vocal Performance. She is an aspiring opera singer and will use her Springboard Grant to produce the audition pre-screening videos required for acceptance at, hopefully, one of seven conservatories, including Curtis, Julliard and others.
Honorable Mention
Full Life Music Association, Richard Ling, Founder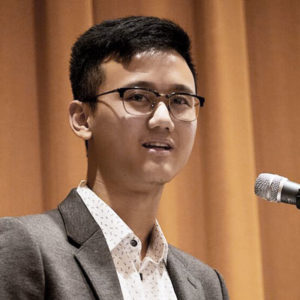 FLMA was founded by Richard Ling (a sophomore at the University of Pennsylvania), as a brand-new 501 (C) (3) nonprofit that strives to connect musicians with unique performance opportunities for children and the elderly. Full Life gives musicians an outlet to impact their community, practice their performance skills, and touch the lives of children and the elderly.
FLMA musicians are volunteers who come from all over Philadelphia, including the University of Pennsylvania, St. Joseph's University, the Curtis Institute of Music, and Swarthmore University. These musicians perform at select locations around Philadelphia, including the Penn Children's Center, the Penn Rehab & Care Center, the Philadelphia Nursing Home, and the Ronald McDonald House. FLMA is dedicated to expanding musical altruism one performance at a time. The Association welcomes new musicians and venues, so please contact Richard at richling@sas.upenn.edu or (951) 567-6665) to apply.
---
Entertainment for the evening was provided by the 2016 Springboard Grant winners, who shared with attendees how they benefited from their grants over the past year.
Stanford Thompson, Founder, spoke and introduced a trio (two percussionists, Dahseir Adams & Malachi Holland playing the glockenspiel, and a flutist, Lenni Zieger-Hill).
This ensemble performed a Mozart duet, ably demonstrating their hard work and commitment to making beautiful music together.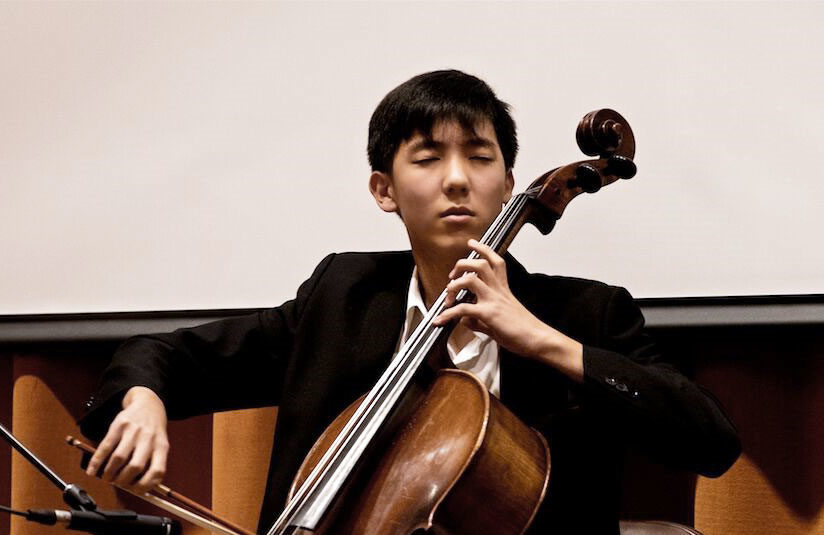 Isaiah Kim, Cellist, Wallingford, PA:
Isaiah, age 16, attends Strathaven High School. He is a member of the Itzhak Perlman Music Program and the Julliard Pre-College Symphony. Isaiah described how his grant helped him to participate in Perlman's Winter Residency in Sarasota, Florida last December. He then enthralled attendees with a virtuoso performance of the first movement of Beethoven's Cello Sonata Opus 102, accompanied by the very talented Mark Livshits on piano.
Zhibek Kozahkhmetova, pianist:
Spoke and performed brilliantly the dramatic Chopin Etude Opus 25 No.10. She was a Temple University Boyer School of Music student at the time she won her grant, has won several major international piano competitions and is now on her way to Peabody Conservatory in Baltimore.
To top off the evening on a high note, attendees were treated to one more great performance!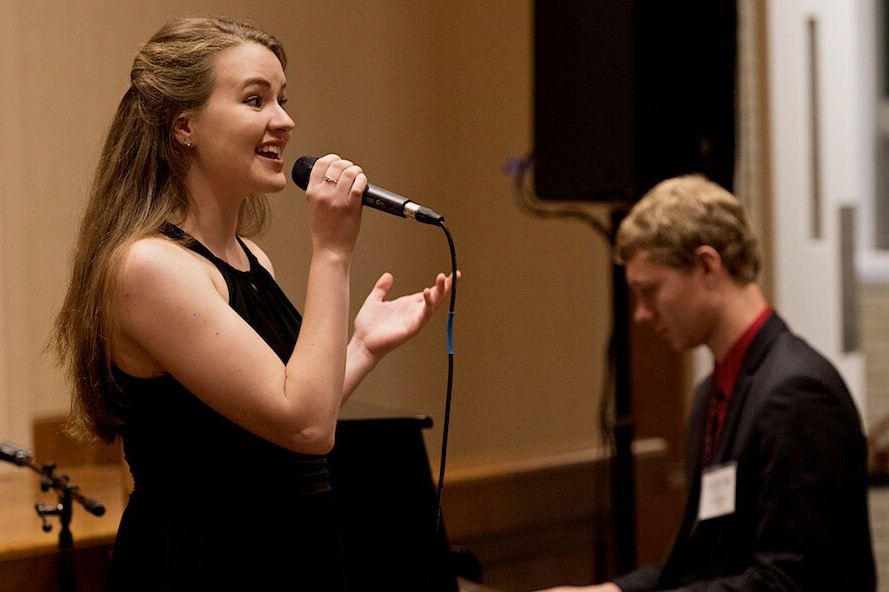 Amber Emerson, Soprano, from Lewisberry, PA was one of the first winners of a Springboard Grant in 2014. She is now a senior at Moravian College majoring in vocal performance. The Foundation has invited her back each year to entertain us, and witnessing her growth has been inspiring. She entertained us with three songs from the "Great American Songbook" accompanied by Moravian classmate Patrick Kerssen, a brilliant young jazz pianist and composer. Next stop, Broadway!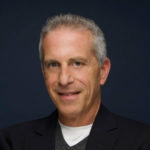 Last, but not least, we are deeply indebted to Marc Platt – Oscar, Tony, Golden Globe, SAG and Emmy Award-winning Broadway, Hollywood and TV producer – who has played a leading role in making our first four years of Springboard Grants a reality.
Bruce Montgomery was Marc's mentor at the University of Pennsylvania and they remained close friends throughout Marc's brilliant career and Monty's life.
Heartfelt thanks to all who attended and performed. They made our fundraiser a magical evening of music and fellowship as we honored very talented and inspiring young people pursuing excellence in the Performing Arts. Special thanks go to BMFA's 2017 Springboard Grant Awards Reception sponsors: HOPE Whitemarsh ~ Garces Events ~ Eventions Productions ~ Derek Brad Photography ~ Party Rental Ltd. ~ BBJ Table Fashions ~ and Standby Rolling – Audio Engineering.
SPONSORS

All of us at the Bruce Montgomery Foundation for the Arts wish you and yours a Merry Christmas, Happy Hanukkah, the Happiest of Holidays, and a New Year filled with peace and increased understanding through the universal language of music!
Liz.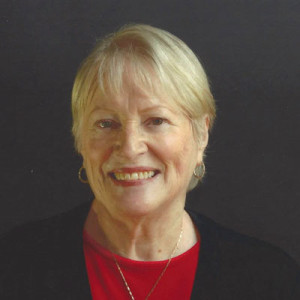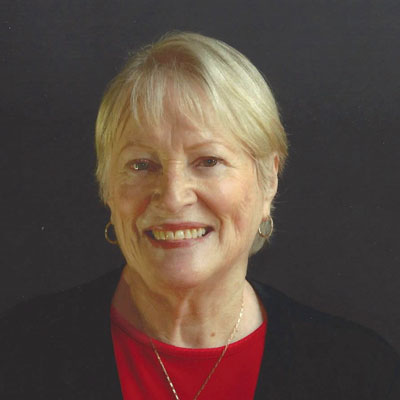 Liz Montgomery Thomas
Executive Director