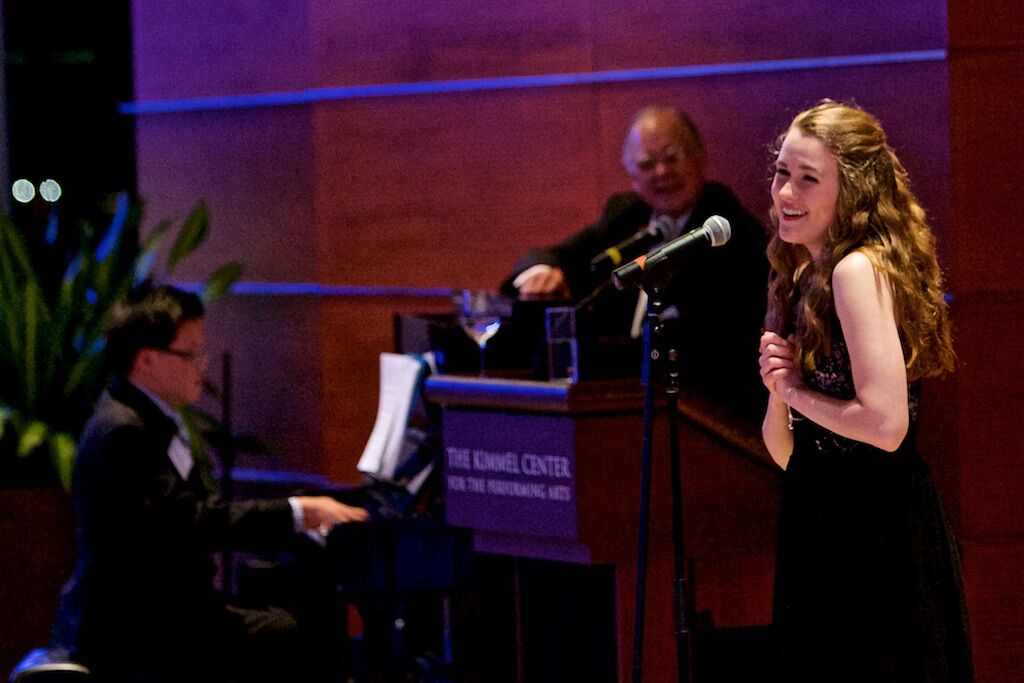 Merry Christmas and Happy Holidays to all of BMFA'S friends and supporters!
At this festive season the Foundation is proud to introduce to you the four $2500 winners of BMFA's 2016 Springboard Grants. We celebrated these extraordinarily talented young performers on November 3, 2016 at our Third Annual Springboard Grant Awards Reception, held in the beautiful Hamilton Garden atop Philadelphia's Kimmel Center for the Performing Arts. It was a magical evening of musical entertainment starring two former Springboard Grant winners: the lovely and talented soprano, Amber Emerson (2014) and the exciting new singer/composer, Cole Redding (2015). The gala reception included catering by Garces Events, a vibrant Silent Auction, and expert "tinkling of the ivories" by local pianist, Byron Kho. Cole Redding's set was accompanied by Josh Lerner on Guitar and Eric Walt on Keyboard. Philadelphia's iconic Gilbert & Sullivan actor and comedian, Samuel W. M. Griffin, served as emcee. He began the evening's entertainment by singing 'All About Me,' the opening number from Monty's 1964 Off-Broadway hit, The Amorous Flea.
The twenty-seven applicants who applied for the four 2016 Springboard Grants were serious and immensely talented. Each demonstrated strong skills and submitted well-crafted proposals for noteworthy projects. Ten finalists were selected and interviewed in person by the Grants Committee. Making final selections was unusually challenging and all applicants are to be congratulated for their impressive efforts. In the end, the committee was unanimous in its choice of winners. Kudos go to:
Isaiah John Kim, Cellist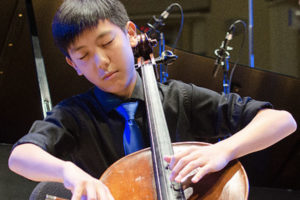 Isaiah is a 15-year-old cellist from Wallingford, PA.  He debuted with the Philadelphia Orchestra at the age of 11 as a winner of the Children's Division of the Albert M. Greenfield Student competition.  Isaiah has won numerous concerto competitions during his young musical career and has performed as a soloist with the Warminster Symphony, the Bucks County Symphony, the Old York Road Symphony, and the Ambler and Lansdowne Symphony orchestras.  Isaiah was the first-place winner in the junior strings division of the Tri-County Youth Festival. In March 2014 he took top honors as the national winner at the MTNA National competition in Chicago, IL.  He has been featured on NPR's national radio broadcast, From the Top, and has also performed live at the Schwartz Center for Performing Arts at Emory University in Atlanta, GA.  Isaiah has been studying the cello for ten years and currently studies with Priscilla Lee, Associate Principal Cello with the Philadelphia Orchestra.  He is a member of the Youth Chamber Orchestra at Temple University Music Prep's Center for Gifted Young Musicians. He has also attended the Meadowmount School of Music, the Heifetz International Music Institute, and the Harpa International Music Festival in Reykjavík, Iceland. He has performed at master classes with Melissa Kraut, Hans Jensen, Lynn Harrell, Peter Stumpf and Timothy Eddy. Isaiah plays a John Juzek cello made in 1939, generously loaned to him by the Carlsen Cello Foundation. He joined the 'Back to BACH' outreach project in the winter of 2015 and is the director of the Philadelphia region. He is also the leader of the Strath Haven High School's Concert Series for the Elderly. As a sophomore, when not playing the cello, Isaiah loves to sing and enjoys playing soccer, basketball, and ping pong. Isaiah will use his Springboard Grant to support tuition and travel expenses associated with his acceptance into the Itzak Perlman Music Program's Sarasota Winter Residency from December 22, 12016 – January 7, 2017.
Zhibek Koshakhmetova, Pianist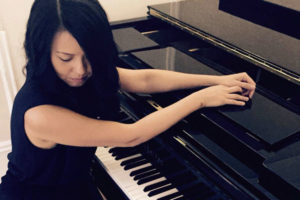 Pianist Zhibek Kozhakhmetova studied in Hochschule der Kunste, Bern, Switzerland with professor Tomasz Herbut and in Kazakh National Conservatory with professor Zhaniya Aubakirova (Bachelor and Master). She is a laureate of numerous national and international piano competitions including: V international piano competition in Almaty, Kazakhstan (2011); VII Stasys Vainiunas International piano competition, Vilnius, Lithuania (2014); Russian season in Ekaterinburg, Russia (2015); International Competition for Piano & Orchestra, Cantu, Italy (2015); and International piano competition in memory of Vera Lotar-Shevchenko, Ekaterinburg, Russia (2016). She was the winner of the VI international piano competition in memory of Emil Gilels in Odessa, Ukraine (2015). In 2014 Zhibek also took part in the Marta Argerich Festival in Lugano, Switzerland. She regularly gives concerts in Kazakhstan and abroad and is a member of the trio, "Andare." Currently Zhibek is enrolled in "Professional Studies," by special invitation, at Temple University's Boyer College of Music and Dance, Philadelphia, PA. BMFA's Springboard Grant enables Zhibek to perform in two important international competitions in November and December, 2016: one in Ferrol, Spain and the other in Manchester, UK. This will assist Zhibek in achieving her goal of passing the DMA exam as she continues to develop her impressive talent at the highest level.
Play On, Philly!, Stanford Thompson, Founder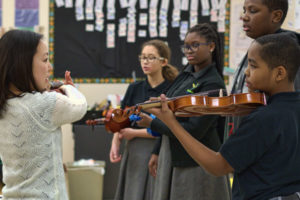 Play On, Philly! was founded in 2011 by Curtis graduate Stanford Thompson who traveled to Venezuela to experience the far-reaching El Sistema program there, of which famed conductor Gustavo Dudamel is a graduate. The program provides classical music education to all youth, regardless of financial ability, as a means of empowerment and to uplift entire communities. Thompson founded POP with two guiding principles: 1) regardless of economic circumstance, every student deserves access to music education, and 2) music education is a powerful tool to change lives and uplift communities. POP was originally established at St. Francis de Sales School in West Philadelphia for youth ages six to thirteen, with the goal of making a significant and sustaining impact on their lives. In 2012, POP established its second site at Freire Charter Middle School. In fall of 2015, a third site was added: POP Academy, which welcomes high school students from across Philadelphia to now serve a total of 300 students in grades K – 12. POP also offers a no-cost, all day Summer Camp running throughout July so that the program is in operation for 11 months a year. By expanding gradually, the program remains flexible to curriculum adjustments and responsive to community needs. POP strives to engage the entire community through partnerships, community events, and a season with an ambitious "twenty-five-plus" performance schedule. BMFA is honored to join this extraordinary program of hope by helping to support this year's POP Recital Series, consisting of five student concerts.
Francis William Serianni III, "Butch", also known as "OddKidOut"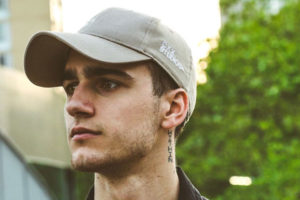 OddKidOut ('Butch' Serianni) is a 20-year-old West Philadelphia-based drummer and producer. He has been drumming since the age of 6, accumulating renown in the Philadelphia music scene for his prodigious talents. The young virtuoso has also become a famous figure in the international digital media space for his drumming, production, and MPC skills. At the age of 11, Butch joined Philadelphia's acclaimed School of Rock (five years ahead of the typical age for admission). Two years later, still only 13, he began touring locally as a drummer for rockers John Eddie and Jeffrey Gaines, further establishing OddKidOut's placement in the Philly music scene. Throughout his ensuing teenage years, he worked with Grammy Award-winning producer David Ivory, soul singer Jaguar Wright, and members of Digable Planets, among others. 2016 has been big for OddKidOut; enjoying fresh press coverage from Instagram's official account and music blog (@Instagram and @Music), and recent deals with Adidas Asia, Chevy, HypeBeast, K-Swiss and an Artist Partnership with Native Instruments. Simultaneously while pursuing his education at Drexel University, the talented young OddKidOut released his autobiographical EP within on his own label, OddKidOut Records, LLC, on March 11th, 2016 — a triumphant debut that features past, present, and future Philadelphia legends as vocal guests. Recently signed to AWAL/Kobalt, OddKidOut is working on releasing new music this November along with a remix of Frenship's "Capsize" through Columbia Records. Butch's Springboard Grant will help to support this newest release.
At this year's reception, in addition to Cole Redding's exciting performance, the three other winners of last year's 2015 Springboard Grants presented short-but-impressive videos relating how they benefited from their grants over the past year. The presenters of the videos were Sarah Zerod and Mikie Sakanaka for The Pennsylvania Players; Olivia Hughart for the Settlement Music School 'Trading Fours' program; and Cutler Reynolds for the Fanfare Honor Society of the Penn Band.
Each inspiring video demonstrated the importance of providing talented young performing artists with the means to pursue their goals with confidence.
We are deeply indebted to Marc Platt – Oscar, Tony, Golden Globe, SAG & Emmy award-winning Hollywood, Broadway, and TV producer – for making our first few years of Springboard Grants a reality. Marc was a devoted student of Bruce Montgomery at Penn and has remained a close friend throughout his brilliant career.
BMFA's 2016 award winners were thrilled to receive Marc's personal letter of congratulations.
Finally, we want to give special thanks to this year's event sponsors, who contributed greatly to a wonderful event: The Kimmel Center, Garces Events, Party Rental and Derek Brad Photography.
SPONSORS

All of us at the Bruce Montgomery Foundation for the Arts wish you and yours a Merry Christmas, Happy Hanukkah, the Happiest of Holidays, and a New Year filled with greater understanding through the universal language of music!
With best wishes for many wonderful days ahead,
Liz.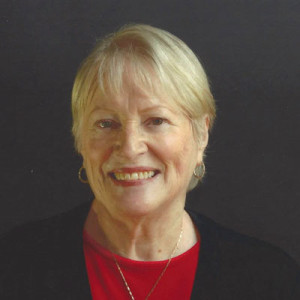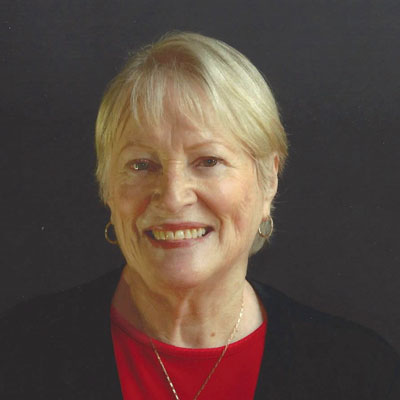 Liz Montgomery Thomas
Executive Director