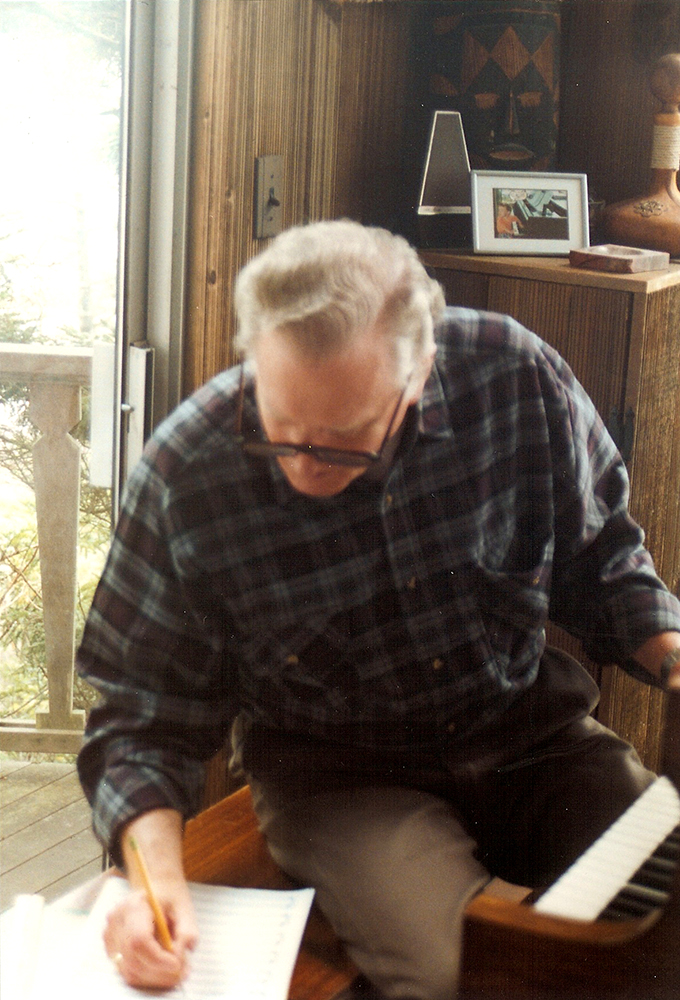 Thespis or The Gods Grown Old
Thespis or The Gods Grown Old was the first collaboration between William S. Gilbert and Sir Arthur Sullivan. Originally performed for the Gaiety Theater in London in 1871, the music was subsequently lost, except for two numbers: "Little Maid of Arcadee," which became a popular drawing room ballad in England, and "Climbing Over Rocky Mountain" which later achieved immortality in The Pirates of Penzance.
In 1954, James Montgomery – renowned G & S tenor and founder/director of the Gilbert & Sullivan Players of Philadelphia – commissioned his son, Bruce (age 29), to complete Thespis by composing a new score for Gilbert's lyrics in Sullivan's musical style. Monty included the two original songs from Thespis in his version of the operetta. While some have attempted to recreate this first G & S collaboration by writing new music or interpolating melodies from the other operettas, Bruce Montgomery's original score – so reminiscent of Sullivan himself – has been the most widely produced and received the most critical acclaim.
BMFA is proud to announce that Wingert-Jones Publications, a division of international music distributor J. W. Pepper & Sons, Inc., published the Vocal Score and Libretto of Thespis – including orchestrations for rental – in April 2016, in order to make this delightful and intriguing work available to Gilbert & Sullivan devotees worldwide.
Choral Music
There exists a prolific body of Montgomery's choral music that the Foundation will publish and distribute through J.W. Pepper.
Monty specialized in musical arrangement for male voices as well as mixed choruses.  Along with works by his friends and mentors, Randall Thompson, Marshall Bartholomew and William Dawson, his choral arrangements have remained part of the standard repertoire of numerous glee clubs and choruses throughout the country.
He wrote, arranged and orchestrated original works for 30 full-length revues produced by the Penn Glee Club during his forty-four years as Director. These included classical works, musical theater and pop standards, from solo show tunes and arias to large ensemble pieces.  Montgomery's musical setting of "Lincoln's Gettysburg Address" is particularly significant as a inspirational tool for teaching about a pivotal moment in American history.
The Foundation believes it can generate significant interest in these arrangements, many of which the Penn Glee Club continues to perform today. Enabling choral groups worldwide to have access to this music is a goal of the Foundation.
Other Works
During his life, Montgomery composed several works that received accolades from audiences, but which lacked proactive marketing follow-up. Compositions that the Foundation considers particularly worthy of renewed marketing efforts include:

"Songs for Susan"
Bruce Montgomery wrote a suite of piano pieces for his niece, Susan, accompanied by a charming narration about her family life, when she was ten years old. Montgomery had planned to expand this work for full orchestra and narrator. (1970)

"Remembrance"
An art song for piano and soprano or tenor, written to the words of the Emily Bronté poem. (1955)

"Herodotus Fragments"
An impressive work promoting peace, composed for full chorus and orchestra, based on the writings of Herodotus; premiered by the Philadelphia Orchestra in 1970.

"Eglinton" Elegy for Strings
A work for string orchestra; premiered by the Concerto Soloists Chamber Orchestra of Philadelphia in 1999.
Works For Musical Theatre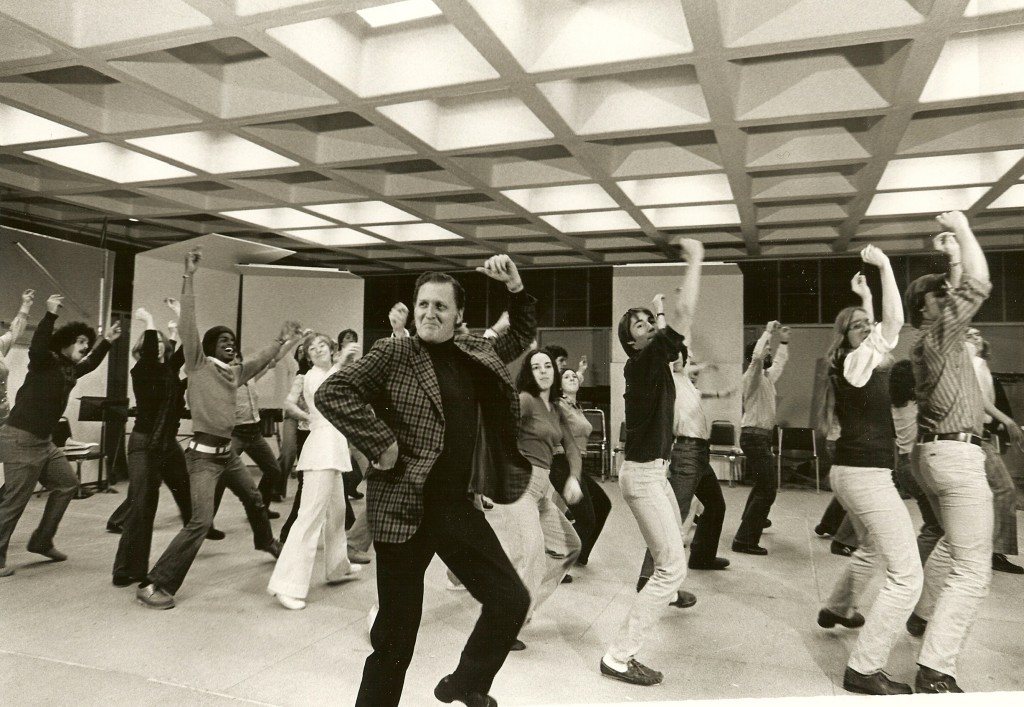 Bruce Montgomery received widespread national acclaim as the composer/lyricist for Jerry Devine's 1964 hit Off-Broadway musical, The Amorous Flea. After its professional run this show became a favorite of community and repertory groups. Monty also received critical praise locally for two original musicals produced at Penn, for which he wrote the libretto, music and lyrics, designed the sets, conducted the orchestra and stage directed as well. Spindrift was first produced by the Penn Players in 1963 and Why Me? in 1967. Penn Singers, the light opera group founded by Monty in 1972, produced revivals of Spindrift in 1981, 1996 and 2006. The Foundation intends to renew marketing efforts to stimulate professional interest in all three of these shows.
Plans for the Broadway premiere of his newest original musical, Jesse, based on the life of Jesse James, were cut short by Monty's untimely passing in 2008. The Foundation believes, as he and the producer did, that an experienced Broadway librettist should be enlisted to revise and strengthen each of the original books he scripted. With present day audiences' enthusiasm for revivals of the great melodic Broadway musicals of the past, the Bruce Montgomery Foundation for the Arts is committed to seeing one or more of his musicals produced, as well as a retrospective cabaret of his show tunes. A professional mounting of these songs, including a cast recording, could immortalize highlights of his career for posterity and generate income for the Fellowships and Grants program – which is the Foundation's major purpose and goal.
Gilbert & Sullivan Director's Scores
Rebecca Hains and Jeffrey Coon sing "Sweet and Low" from Utopia, Limited at the International Gilbert and Sullivan Festival, 2005. Produced by the G&S Players of Philadelphia; directed by Bruce Montgomery. Nominated for "Best Duet" of the 2005 Festival.
The Foundation will spearhead the transcription and publication of Bruce Montgomery's Director's Scores for all fourteen of the Gilbert & Sullivan operettas. Known affectionately as "Monty's G & S Bibles," these director's notes represent decades of scholarly research and proven success onstage for hundreds of G & S productions. The Philadelphia Inquirer stated, "Bruce Montgomery's direction of a Gilbert & Sullivan production carries just about the same sterling assurance as does Music from Marlboro for chamber concerts."
Monty's father, James Montgomery, founder of the Gilbert and Sullivan Players of Philadelphia, had personal ties to the D'Oyly Carte family, and began collating these notes in meticulous detail early in his career. Completed by Monty after the elder Montgomery's passing in 1955, the finished notes combine authentic traditional staging (dating back to Gilbert's initial directions) with up-to-date, creative nuances that have kept the operettas relevant for modern day audiences, while successfully avoiding superimposing anachronistic devices. These definitive guides will provide invaluable assistance to high school and college music departments in the United States, as well as to innumerable companies throughout the world presenting G & S productions. They also help to preserve a unique period in history and a style of Victorian literature that became the precursor of modern musical theater.
In 2005, Montgomery produced and directed Gilbert & Sullivan's Utopia Limited or The Flowers of Progress at the annual International Gilbert & Sullivan Festival in Buxton, England. A "Making of Utopia" documentary was filmed, entitled "The Progress of Flowers," that chronicled the entire production process from rehearsals in the United States through the company's triumphant production in England. This footage has been in post-production at End of the Roll Films, Inc. since 2005, but has lacked funding to finish the project. The Bruce Montgomery Foundation for the Arts will support the completion and marketing of this film, seeking distribution through PBS, the annual International Gilbert & Sullivan Festival, as an entrant to niche film festivals, and as an Independent Film offering. The Foundation anticipates using the premiere of this film as the catalyst for a fundraising Gala.
I walked in the wake of the Bounty
And stood on Pitcairn Island's craggy rock . . .
So this, my friends, is my gratuitous advice:
Dream high and nobly;
Dream what seems undreamable.
And then – I live as proof –
Pursue your wildest, fondest dream
Though it takes you to the other end of earth.
From "The Other End of Earth" – Bruce Montgomery – 2003
Bruce Montgomery was widely respected for his original poetry. He had begun assembling a collection of his poems, titled "Rhymes for Reason," that the Foundation considers worthy of publication. There are also plans to publish a collection of his legendary annual Christmas Greetings.
One of the tributes that received high praise at Montgomery's Celebration of Life on October 5, 2008, was a description of the "Connemara Indians," conceived in the 1970's by "Uncle Bruce" for his little niece and nephew at his beloved summer hideaway on the Maine coast. His family discovered that he had completed the manuscript and cover design for a children's book he had written about this, entitled "The Smallest Tribe." There have been numerous requests for its publication, which the Foundation intends to pursue. Other book manuscripts were also in process at the time of Montgomery's passing and will be considered for publication.