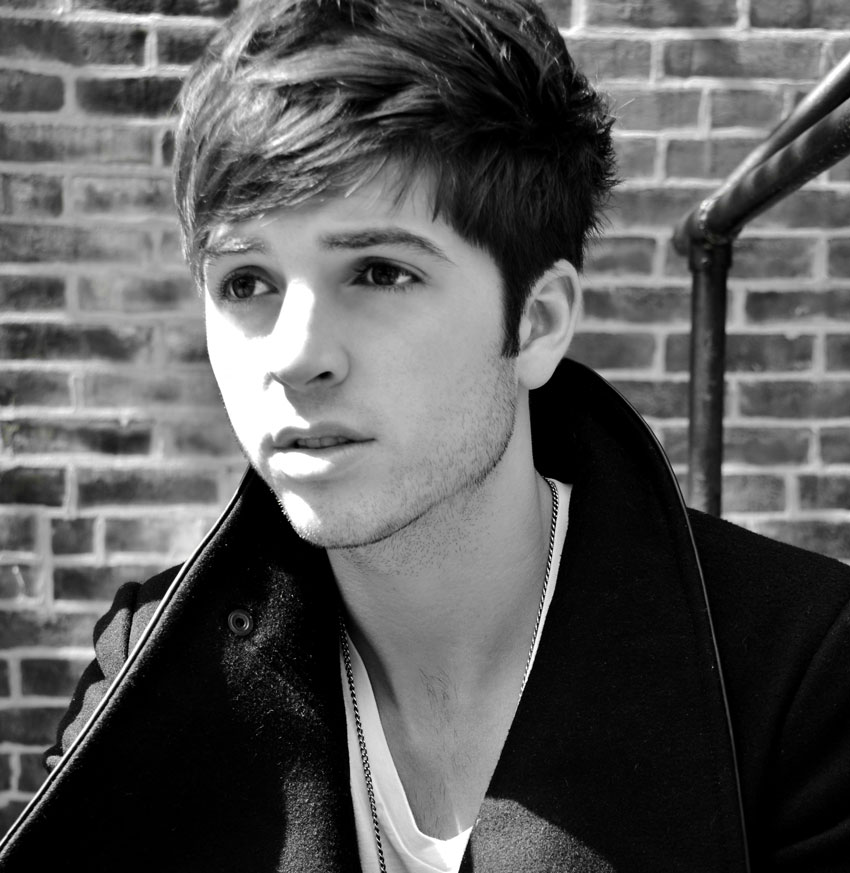 Please join us in congratulating BMFA's four 2015 Springboard Grant recipients. The eighteen applicants who applied for grants were serious and talented. Each demonstrated strong skills and submitted well-crafted proposals for noteworthy projects. Eight finalists were selected and interviewed in person by the Grants Committee. Making final selections was difficult; all applicants are to be congratulated for their impressive efforts. BMFA is proud to announce four outstanding winners, who were presented with their grants on October 15, 2015.
Fanfare Honor Society of the Penn Band
This talented sub-group of the University of Pennsylvania Band is dedicated to promoting its three pillars – Service, Spirit, and Leadership – both within the band and the Philadelphia community. Members are selected for their commitment to the band, for their spirit and integrity, and for their leadership skills and potential. BMFA's $500.00 Springboard Grant will fund a one-day project dedicated to music education for students from Henry C. Lee Elementary School in West Philadelphia. The band will provide several 30-40 minute workshops throughout the day, for 4th and 5th graders, fulfilling a need in this cash-strapped school district where music is currently being treated as an unaffordable luxury. BMFA applauds this important outreach program and hopes its grant will provide a model for expanded programs in the future.
The Pennsylvania Players
Since 1936 The Penn Players of the University of Pennsylvania has offered a creative outlet to a wide variety of students, including actors, singers, dancers, musicians, designers (set design, lighting, costumes, properties), producers, stage managers and others. With the guidance of professional artistic and music directors, Penn Players produces two major shows each year: a musical in the fall and a drama in the spring. An unexpected spike in licensing fees for the 2015 fall production of Side Show, put this year's spring show in jeopardy. BMFA is pleased that its $2,500 Springboard Grant helps to ensure that the second semester show will go on, keeping alive a rich tradition at Penn that has launched the careers of many icons of theater and cinema, including producers Harold Prince and Marc Platt.
Settlement Music School
For 108 years, the mission of Settlement Music School – one of the oldest and largest community music schools in the country – has been to provide superior quality instruction in music and related arts to children and adults, taught by a highly credentialed and dedicated faculty of professional musicians. This year the school is launching a pilot program called "Trading Fours." This project, funded by a BMFA $2,500 Springboard Grant, will build a connection between talented high school jazz performers in Philadelphia and New York. Lincoln Center jazz musicians and teaching artists, "Sammy Miller and the Congregation," will present a workshop for 10-15 young artists from each city. BMFA is delighted to support this innovative program that has broad implications for future collaborations.
Cole Redding
It is a rare thing to witness the launch of a mega-star. BMFA believes it has encountered such a moment with a new singer/songwriter from Havertown. For the past 18 months Cole Redding has been devoting his life to self-financing the production of his debut album. Having managed to complete the majority of the project, its completion requires a final burst of financing.
At the same time, Cole has two major record distributors waiting in the wings to attend his first Showcase and promote his work. Time is of the essence and winning a surprise $4500.00 Springboard Grant – announced on the evening of the gala – provides the "springboard" to ensure that the dream becomes a reality.
The Bruce Montgomery Foundation is proud to participate in such an exciting moment!